Hi everyone. Today I'm back here with a layout, using some great Chipboard pieces and a stencil from Memory Maze. My layout is recording a pic of my little man, who is now 11 years old. I love this photo, which captures his entire personality. He has always been a smiler!!
I started out with a watercolour paper background, and added some watered down Distress Ink with a large brush. I used 2 different shades of grey.
Then I grabbed this cool mini stencil:
MINI STENCILS 100 X 100 NO 5 WIRE X 5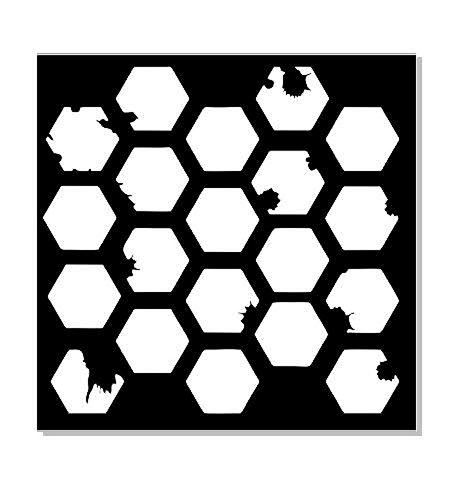 Using the stencil with more Distress inks and Oxide ink, I dabbed colour onto the background in a diamond shape.
My photo was cut into a circle using a die cutting machine and I painted up this awesome Chipboard frame, using Distress Paints.
Vintage frame 001 11x14cm BULK 5 PACK unpackaged
I attatched the background paper to black cardstock and added a strip of cool, embossed cardstock from Bella, (that's been in my stash forever!!)
Once I worked out placement of my photo and frame, I did some stamping with some little quote stamps from Kaszazz, then added the photo and frame.
My other little chipboard piece was painted with Distress Paints, and used as my title. You can find some cool mini words here:
This is how it all came together. I used minimal embellishments, as I wanted the chipboard frame and photo to take centre stage!
Thanks for joining us on the blog today, happy creating!!!
Tania