Hi Everyone!
Leanne back to share another project with you today, using Memory Maze Products.
Altered Paint brush Canvas
Today I'm sharing another altered project with you today a canvas with and old paint brush and lots of Memory Maze Chipboard.
I used 2 canvases as my base, which I painted in heavy black gesso. My middle canvas I adhered with the inside facing up. I had a lot of the Memory Maze Tags which I wanted to use up, so these became my base elements under my paint brush. I adhered my clusters of chipboard cogs to my canvas, and added elements to my paint brush some Memory Maze chipboard wings and some small flourishes, along with some Finnabair metals and beads. I covered this all again with the black gesso, then I added Finnabairs red rust paste along with some of the patina and blue rust pastes to my background. I repeated the same with my top canvas, but using the whole patina rust paste set with the metallic paint. I added highlights to my chipboard using some metallic paints and waxes.
close up of paint brush
Memory Maze supplies used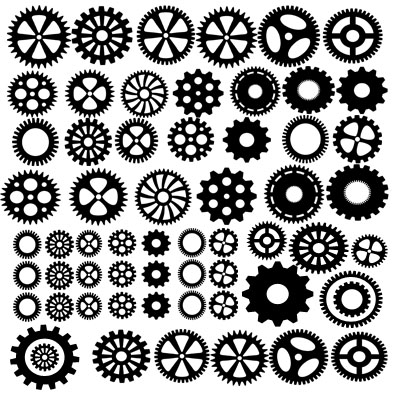 Thanks for visiting the blog today!
Leanne Nankervis
Design Team member 2018